Research Resources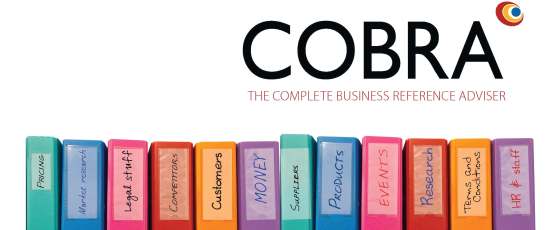 COBRA
COBRA contains around 4000 factsheets, market reports, contacts, and sources of funding and support to help entrepreneurs plus hundreds of practical guides to starting up more than 350 different types of business.
The COBRA database is available on the 'Business Research Databases' in The Hive Business Centre on level 2. Login to the PC as normal and then select the COBRA icon. Access provided courtesy of The Hive partnership with Worcestershire County Council.
Other Research Databases
The Hive provides access to many research databases on a walk-in basis. This means that they are available to all library members within the building itself, but not at home or in other County libraries.
These research databases provide access to millions of journal and newspaper articles, conference papers, original documents and more. For business researchers, the database Business Source Complete can be particularly helpful as it contains journal articles, company profiles, research reports and more.
There are over 40 other databases available listed here http://www.thehiveworcester.org/research-databases.html They can be used on all computers in The Hive. Each database has its own specialism, and staff can advise on the best resource for your needs.
Business Information
For up to date business information including start-up advice, funding support and planning applications visit the Worcestershire Business Central website www.business-central.co.uk
Library staff provide advice and assistance with the resources available in The Hive. However, more detailed consultations and advisory services are available by appointment through the University's experienced Business School and through Worcestershire Business Central.